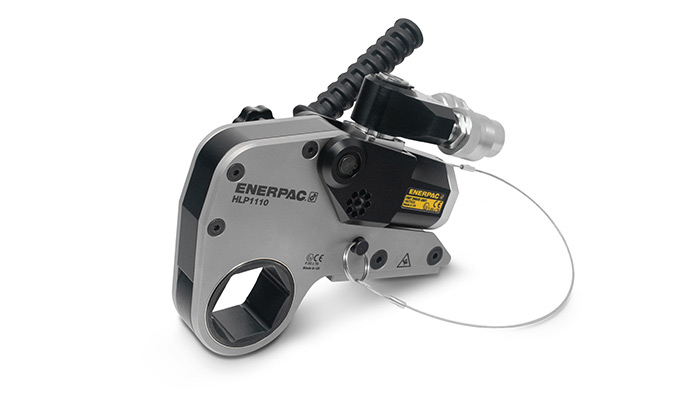 HMT1500 Modular Torque Wrench
Fast, durable and efficient
Two tools in one drive for Low Profile and Square Drive Applications
Brand:

Enerpac

Model: HMT1500
Type: Torque Wrenches
Description
The Versatile Solution for Nearly Any Bolting Application
The HMT1500 Modular Torque Wrench is a versatile hydraulic torque wrench designed to work with both the HLP-Low Profile Cassette and HSQ-Square Drive Cassette. Interchange cassettes easily for on-site, on-the-fly adjustments across applications. The HMT1500 is also compatible with other manufacturers.
Truly Versatile and Durable
Simple Design. Modular system utilizes a single power head with one of two cassettes.
Job-Site Flexibility. HLP-Low Profile and HSQ-Square Drive cassettes cover wide range of job-site applications.
Lightweight and Powerful. High-grade alloy construction makes it 25% faster and more than twice as durable as other tools in the same class.
Easily Integrate into Current Tool Kit. Works in optimal conditions with all Enerpac pumps for field or factory applications.
Safety-Focused Design. Link pin retainer and ergonomic tool safety handle provided standard.
Modular, Efficient Power
The Right Torque for Any Job
Up to 1,541 Ft.lbs torque at 10,000 psi.
Compatible with HLP drive sizes 1 1/16 inches - 2 7/16 inches.
Compatible with HSQ drive size ¾-inch.
Accurate, lightweight performance.
Constant torque outputs with an accuracy of +/3 percent.
HMT1500 drive unit weighs just 2.2 lbs.
Torque Chart
This block is broken or missing. You may be missing content or you might need to enable the original module.
Documentation