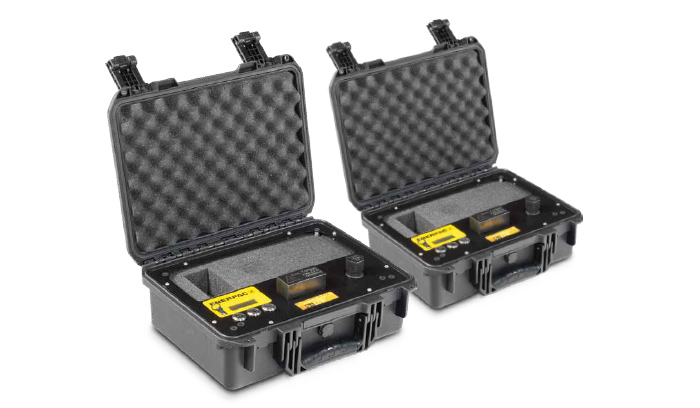 Safe T Torque Checker
Brand:

Enerpac

Model: STTC-Series
Type: Industrial Products
Description
Safety & Accuracy
Durable mobile testing device for Enerpac hydraulic torque wrench.

Delivering ultimate on-site accuracy, testing the entire wrench, pump and hose system to be used on the job.

Consistent and repeatable: ±1% accurate range.
Durability
Durable splash-proof keypad and display for those harsh working environments.

Impact-resistant composite carrying case.
Simplicity
Allows the user to validate and test the exact system (torque wrench, pump, hose, etc.) to give a digital read out in Ft.lbs or Nm.

Easy to operate — power up and start testing.

Portable for the field: all-in-one compact carrying case, ideal for use on the road with its durable internal 3.6 V-2.2 Ah Lithium-ion battery.
Versatility
Can test all Enerpac S, W, RSL, HMT and DSX-Series wrenches of both square drive and hexagon cassettes up to 16,100 Ft.lbs (21,800 Nm).

Hex reducers or square drive sockets to be purchased separately.
Torque Chart
This block is broken or missing. You may be missing content or you might need to enable the original module.
Documentation