How to Find the Best Pressure Transducer for Industrial Applications?
When it comes to industrial applications, having the right tools, parts, and processes are necessary for a well-functioning, high-quality product or service. If one piece is installed incorrectly or isn't working properly, it can mean a failed product and possibly danger to anyone involved. When it comes to using pressure transducers, the same applies. Over the years, these important products have grown in quality and accuracy. They can now work in the harshest environments and they now have more uses than ever. Pressure transducers are used in a wide variety of different settings, including HVAC, construction, automotive, and many more. Pressure transducers are used to measure a certain amount of pressure. In all pressure transducers, the measurement of pressure is achieved by the pressure physically deforming the diaphragm, which is converted into an electrical reading. These are used to measure, monitor, and adjust the pressure in any given system. But with so many types of pressure transducers out there, it may be difficult to choose the right one for you. In this post, we'll discuss the questions you need to ask yourself to help determine the best pressure transducer for your needs.
How is it Being Used?
When deciding on a pressure transducer, it all depends on the application it's used for. This is an important step because pressure transducers come in all different shapes and sizes, and their uses can vary drastically. Some common applications include:
HVAC
Semiconductors
Engine testing and control
Calibration of equipment
Room pressure monitoring
Depending on the application you're dealing with, that'll point you in the right direction for choosing the best-suited pressure transducer.
What Type of Elements Are Involved?
After you determine the type of industrial application you're dealing with, you then have to consider what type of elements your transducer will experience. Some transducers can only withstand certain fluids, so it's best to find one that can handle the elements involved. Also, the transducer must be compatible with elements in the system in order for an accurate reading of pressure. Here are some common elements used by pressure transducers: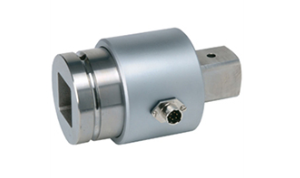 Motor oil
Refrigerants
Saltwater
Hydraulic fluids
Seawater
Jet fuel
Depending on the type of elements used, you might have to take extra steps to ensure the proper functionality and safety of the equipment.
What Pressure Range Do You Need?
Another function that you'll have to consider is the pressure range of the transducer. Some models only produce low-pressure readings, so anything above that mark might break your equipment, which will leave you with an expensive and frustrating mess. First, ask yourself what is the highest possible pressure reading that you might experience. From there, you can determine what transducer will give you the most accurate readings without damaging the equipment.
Hows' the Environment?
Another factor to consider is the environment in which your transducer will be used. How's the temperature? Where does the equipment have to fit? Is it a hazardous environment? Will it be submerged under water? Depending on how you answer these questions, it will help you narrow down your options. In regards to temperature, this is one of the most important factors to consider. If you're dealing with unusual temperatures, be sure to contact the manufacturer to see if the transducer can handle the elements.
What Accuracy and Performance Do You Require?
Depending on what type of pressure you're dealing with and the many factors discussed above, the accuracy and performance will be affected. With so many different models out there with varying performance and accuracy options, we recommend deciding what special features you need before making your decision.