6 Proven Ways To Reduce Error And The Lack Of Operator Training In Bolt Tightening
In the construction industry, it's necessary to assess precise measurement of all assembly torques. Joints can be significant weakness in most products. A bolted joint can prevent contractors from creating efficient product designs. Sometimes, a slight deviation in joint accuracy can result in devastating consequences. For instance, a high tightening torque can result in bolt shank. Solution? 
Torque Auditing
Torque auditing involves checking if every torque-controlled bolt meets a specific torque. A company can inspect its installation torque using two main approaches, using in-line transducers and measuring torque after installation.
There are various types of torque auditing including: 
Dynamic torque auditing
Dynamic verification produces excellent results that don't rely on an operator's reading accuracy. Generally, technicians use powered torque appliances to collect electronic data. These techniques enable them to store and retrieve tightening data automatically. It's vital in controlling statistical processes. Nevertheless, it requires unique technical skills.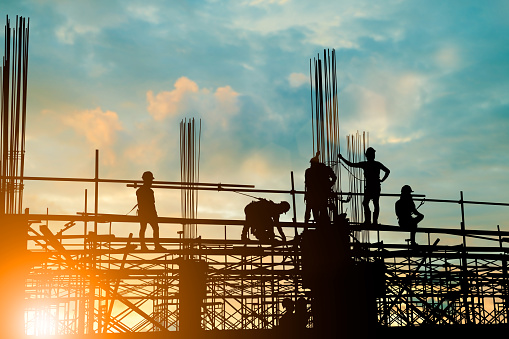 Post-assembly torque auditing
After installing bolts, technicians can inspect torque using different methods. Apply torque slowly to minimize the effects of dynamics on your gauge reading. It's critical to hold the bolt when checking torque firmly.
Take the torque reading soon after tightening bolts and before starting subsequent processes including heating and painting. Friction oefficient in threads and beneath nuts face influence torque readings.
Cracking torque auditing methods
Technicians can check breakaway torque using crack off and crack on methods.  An operator can feel the breakaway point. Alternatively, automatically record breakaway torque using torque wrench and electronics. Cracking prevents operator variability from occurring.
How to Minimize Error and the Lack of Operator Training
In construction, controlling, measuring torque and tightening fasteners boosts product efficiency. A loose torque fastener vibrates consistently. If tension is extremely high, it can quickly snap and strip threads. Follow these six tips to achieve sufficient torque control and reduce errors. 

1.    Employee Training
Genuine torque appliance suppliers offer different personnel training workshops. They cover an array of topics such as conventional torque theory, how to operate specific tools, work ergonomics and safety concerns.
2.    Workers' Safety
Construction companies can avoid employee fatigue by using high-quality torque tools and creating efficient safety programs. In critical applications, the use of appropriate tools dramatically reduces the likelihood of product recalls and lawsuits.
Regularly inspect your appliances and work area to prevent accidents. It's prudent to replace worn components urgently. Minimizing employee fatigue aids in reducing frequent motion injuries and attaining high product line consistency. Various torque control devices are useful in improving ergonomics.
3.    Calibration Programs
Calibration involves fine-tuning a torque control process. Check it periodically to determine if torque tools have the ideal settings. Most of them lack a locking appliance. It allows users to alter the torque settings. Such a scenario leads to tool fall out.
Schedule your calibration program to allow quality control experts to rectify divergence from initial settings. Set a calibration gap depending on the application severity. If the applied torque exceeds the maximum limit, reduce the calibration interval by 50%.
4.    Preventative Maintenance
Check your torque tools frequently to achieve steady accuracy. An excellent preventive maintenance schedule increases tool performance and saves time by reducing unpredicted downtime. Establish appropriate maintenance intervals by monitoring the cycles and total hours daily. It's advisable to service the tools after 98,000 cycles or if you detect loose screws and worn out parts during routine inspections.
5.    Torque Requirements
An engineer considers a fastener's maximum load, joint hardness and joint material strength to determine proper torque specifications. Hard joints help in joining different materials. The fastener rotates slightly to attain excellent clamping force after encountering the material. A soft joint comprises of compressible elements and extra tightening to achieve full clamping.
6.    Torque Tools
Technicians use different tools to control torque on fasteners including electric screwdrivers, pneumatic screwdrivers, torque sensors and torque testers. Typically, the device produces an audible or visual signal after reaching a particular setting. The production output, amount of torque necessary and joined materials determine the type of tools fit for an application. Light materials including plastic require light devices while heavy materials including steel need large and robust tools.
You can use various methods to confirm that you have achieved the desired assembly including retightening the joint up to a particular torque. Often, the ideal break loose torque is usually 30% higher than the assembly torque. It prevents the members from rotating. If you need assistance, get in touch with Aztec Bolting Services to speak with the experts.